I am Clara Lucia Jaramillo-Carrier and I help people, businesses, and organizations find success by activating their purpose. Over the past decade, I have used relentless mental fitness and emotional intelligence to help Fortune 500 companies and notable nonprofit organizations to grow. Now, I'm using my experience to help you.
My 20 + years of corporate and nonprofit experience combined with a Master of Arts In Transformational Leadership and Coaching and rigorous training as an Associate Certified Coach by the International Coaching Federation (ICF) has equipped me to help my clients identify and break through the barriers between them and their best possible outcomes, both personally and professionally.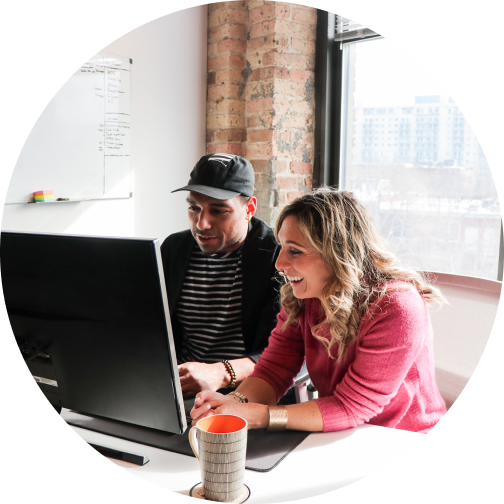 Breaking Through Branding, Strategy, and Messaging
Cut Through the Clutter
Elevate your purpose.
Develop clear messaging.
Determine strategic priorities.
Place purpose at the center of your business.
Standout.
Build trust and confidence.
Gain awareness.
Increase engagement and sales.
Brands that place purpose at the core of their business outperform the stock market by 42%.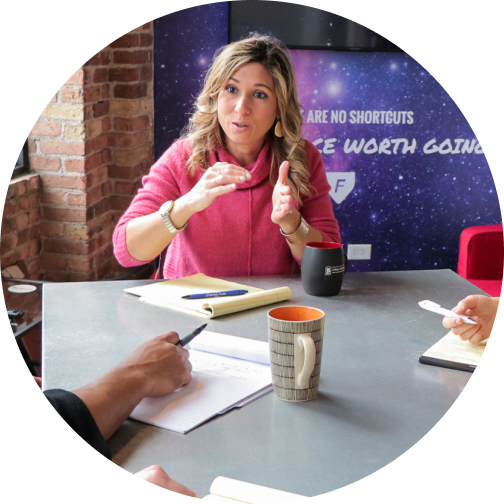 Breaking Through Coaching
Find Your Purpose, Increase Your Satisfaction, and Reach Your Potential.
Discover what is preventing you from achieving your goals.
Learn how to activate your mental fitness.
Increase your self-awareness.
Boost your confidence, performance, and satisfaction.
80% of people who receive coaching report increased self-confidence. Over 70% report improved work performance, relationships, and more effective communication.
Choose Your Option: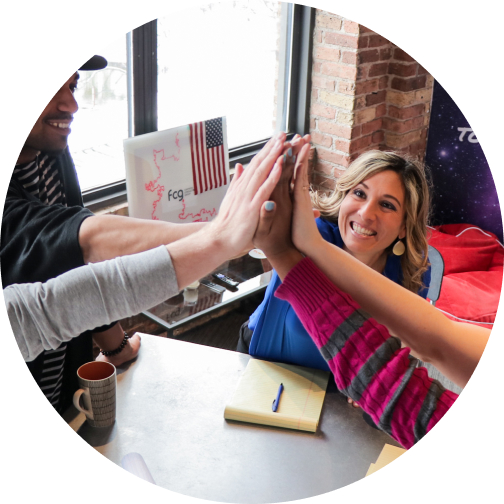 Breaking Through Speaking Engagements & Workshops
Adopt a Positive Mindset and Strategy to Thrive.
Understand the neuroscience of purpose.
Let go of the "scarcity mindset."
Learn the art of self-love.
Activate your social emotional intelligence.
Get training of how to connect purpose with results.
Gain an abundant sales mindset.
My clients move from desperation to confidently asking for money, building long-term relationships, and increasing revenue.
How it Works
Start with the Breaking Through Got Purpose Assessment Tool™ for individuals or organizations. This assessment will help you identify areas of improvement as it relates to identifying and activating your purpose.
Begin to unlock your purpose now.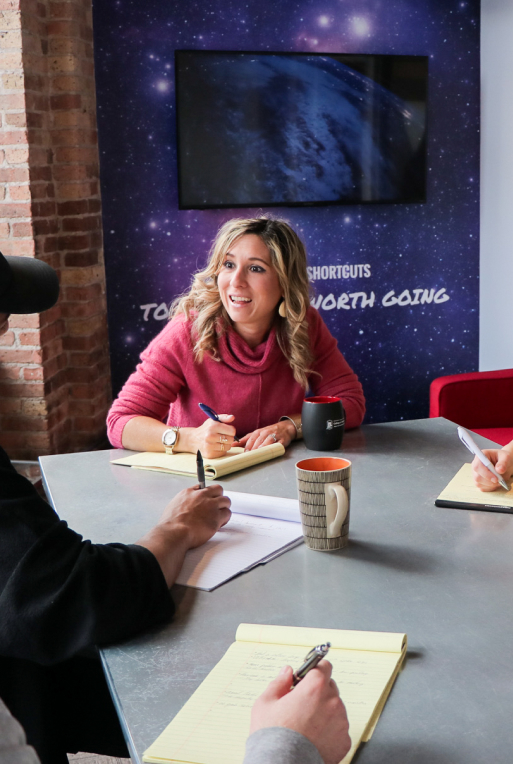 After completing the assessment, Clara Lucia will review the results with you for free and discuss how to enroll in her Breaking Through Transformative Methodology: Engage, Envision, and Execute.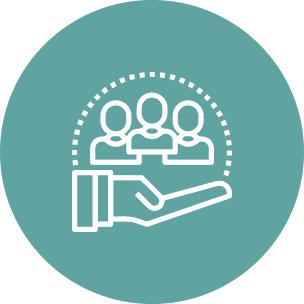 Engage: Consciousness
Discover new insights and become more aware of the present state of your life, career, business, or organization and the issues that have kept you from achieving desired outcomes.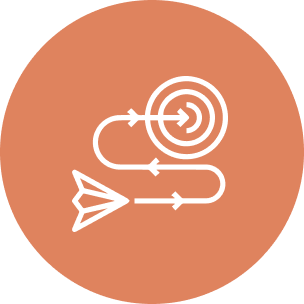 Envision: Charge Forward
Create a powerful vision that you will use as a beacon to lead toward your desired outcomes. Determine what it will take to implement that vision through actionable steps, support systems, and strategies.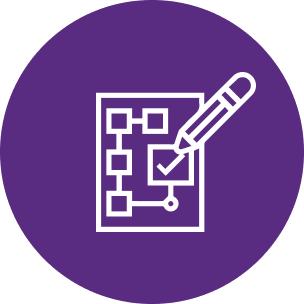 Execute: Change
Prioritize and take action toward your vision. Start experimenting, taking risks, communicating effectively, and following a deeper meaning and purpose. Rewire your brain to think more positively.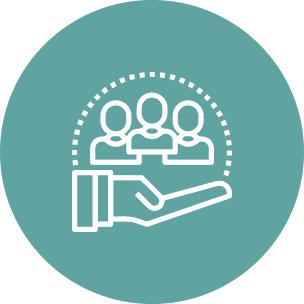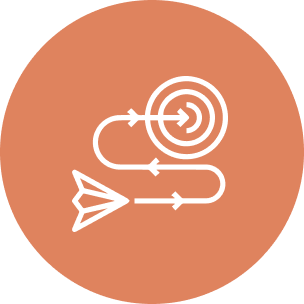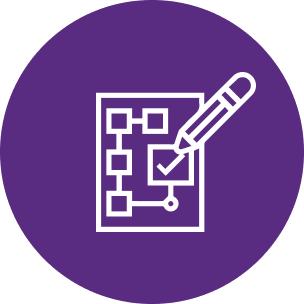 click the icons to view each step of our process
Our Proven Success
"Clara has helped me see that I am already integrated, and that I can choose ALL of me to bring into my next steps of career work."
Our Proven Success
"On behalf of Opus Peace, I want to highly recommend the work of Clara at Breaking Through Consulting. If you are a nonprofit looking for ways to rejuvenate your business, re-brand, create messaging, re-energize, and get your nonprofit ready for the future she is the person for the job. She is knowledgeable, personable, a great communicator, and an all-around kind person who gets to know you and your business on a personal level so you can be true collaborating partners."
Our Proven Success
"I want to strongly recommend the work of Clara Lucia Carrier and Breaking Through Consulting. After four coaching sessions, I noticed a resounding change in the way that I approached the problems I was facing. From the first session, Clara guided me with her active listening and positive insights. Her work shows great professionalism carried out by a kind person. I would not hesitate for a second to turn to Clara to continue deepening my path. Thank you, Clara, for all your help!"
Our Proven Success
"Clara brought a fresh, objective perspective that we desperately needed. She offered a set of skills, knowledge, and expertise outside our own that was enlightening and on point to help us increase our membership rates."
Our Proven Success
"Clara lights up a room with her positivity, enthusiasm, and joy for life. She is a pleasure to work with because she is dependable, thoughtful, and consistent. Clara goes the extra mile to make sure things go smoothly. Her smile is contagious."
Our Proven Success
"Highly recommended! Talking about and focusing on me is not easy. Clara created a safe space without judgment to explore areas I did not know would trigger some deep emotion and growth opportunities. These sessions helped produce a more balanced me! Thank you, Clara, you know exactly when to push harder and when to just give me the time to process the experience."
Our Proven Success
"Clara is one of the most organized and detail-oriented individuals I've had the pleasure to work with. Breaking Through Consulting was instrumental in helping Ronald McDonald House Charities Global® (RMHC®), Inc. reach our goal to review the RMHC® System Chapter websites for proper branding and also help launch our new Latin America digital website hub."
Our Proven Success
"Clara herself is a direct example of how purpose can ignite someone to move. Her story is inspiring, leaving corporate America with a mission to help individuals and nonprofits clarify their purpose. With Clara's contagious energy and assertive optimism, she sparks people to move forward."
Our Proven Success
"Clara Lucia Carrier is offering the perfect balance of attention and support. Highly recommended."
Our Proven Success
"Clara has been an exceptional, meticulous, thoughtful, strategic partner in our work with Ronald McDonald House Charities Global® (RMHC®), Inc. She is invested in people and takes time to get to know others in a very meaningful way. She is superb at project management and organization. She is a wonderful, compassionate communicator and highly qualified. I would recommend her to anyone looking for nonprofit or communications project management skills and expertise."
Our Proven Success
"I wholeheartedly believe that anyone looking for clarity for their journey and calling in life should utilize the gifts and skill set of Clara. She helped me to draw out my purpose and set up a strategic plan to go after everything my heart desires. After collaborating with her, my vision and confidence were elevated to new heights, and I felt equipped to move forward in following my dreams."
Our Proven Success
"Since 2015, Clara has collaborated with us on multiple projects including training of staff to develop our messaging and effectively sharing our story. She doesn't allow activities to fall through the cracks and will lift the people around her despite the challenges. I would recommend Clara to any organization seeking support, additional capacity, training or tools to increase donations and create effective, concise, and convincing communications."
Contact Us
Tell us about what's challenging you, what's keeping you up at night.
Let's discover what's possible for you and your organization. Let's discover your purpose, unleash your potential, and increase your impact.